Love ya, December — just wish you were a little longer. How can it be December 8th — only the 8th! — and I'm already counting down my kids' last 5 1/2 school days 2011? I think the mad holiday frenzy that's been swirling around since the day after Thanksgiving — don't get me wrong; it's festive and all — is part of a conspiracy to make us all a little crazy (like maybe we'll forget our credit card limits, or that we don't need a new TV, or that we really don't look good in acid yellow sweaters, even if they are made from Mongolian cashmere and 50% off…). I have to keep reminding myself that my cards are not late, it's okay if our Christmas decorations are still in the garage and I haven't started making Balsamic Berry Jam for Christmas gifts or Outrageous Macaroons for cookie exchanges — and there's still plenty of time to buy presents without incurring rush shipping fees.
Just in case you, like me, still have a little holiday shopping to do, here are some gift ideas for the cooks, food lovers, or hostesses on your list. All you have to do is click the links. And I hope, more than anything else, that you find some time to bake cookies with your kids, have a delicious meal — and perhaps some sparkling drinks with pomegranate seeds in them — with your friends, and really, truly enjoy the holidays!
A Raclette machine can truly transform your family meals. The Swiss invented this way of eating, and they were really onto something. "Hot stone" dinners are delicious, healthy, and fun, and it's amazing what kids will eat (eagerly) when they get to cook it themselves right at the table.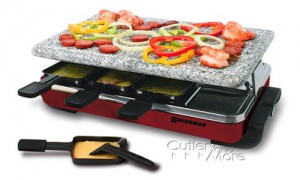 A really great pan makes most chefs really happy, and for the money I think you can't beat Cuisinart's Chef's Classic Stainless Steel Saute Pan. It's big (5 1/2 quarts) yet lightweight, oven safe, and has a nifty helper handle to make things easier on your wrist. I actually like this better than my pricey All-Clad stainless.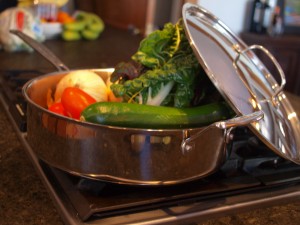 There are a zillion great cookbooks out there. When looking for a gift, though, I suggest splurging on a big, fat, gorgeous book that Mom might hesitate buying for herself. Two of the ones I love (and use) the most are Around My French Table by Dorrie Greenspan and Ad Hoc at Home by Thomas Keller. I have several new cookbooks on my list this year, but these are surprisingly useful and (not surprisingly) inspiring.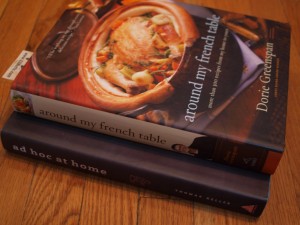 O & Co's Lemon-flavored Extra Virgin Olive Oil is hands down my favorite condiment. It's beyond delicious drizzled over baked salmon, fresh arugula, and pasta. Great as a stocking stuffer or hostess gift, or you could make a lemon-themed gift basket with a lemon squeezer and maybe a Microplane zester and some cute lemony soap or this lemon tree dish towel.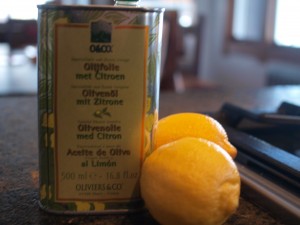 If I didn't already have a subscription to Door-to-Door Organics, I'd be asking for one for Christmas. With this service, even super busy or lazy people can support local and organic farms and try exotic new veggies. Plus, I get to take fewer trips to the grocery store each week because I know something green and fresh (and pesticide-free) is going to be delivered on Wednesday.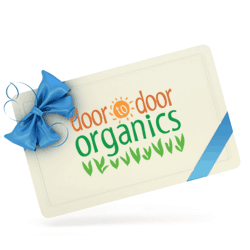 For the most loved and perhaps most stressed person on your list (you?), what about the gift of greater confidence in the kitchen, better eating habits, fewer mealtime battles, and a healthier, happier family? My Small-Group Classes and Private Consultations will give you all that and more. The new year is a perfect time to restart and reboot your life in the kitchen, and I'd love to show you how!