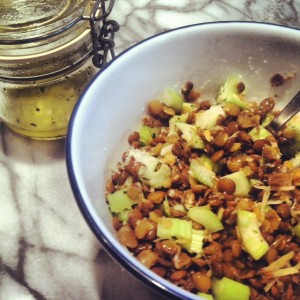 It's funny where ideas for blog posts come from sometimes. Last week I was planning a post about Lent. As our family was preparing for Lent (i.e negotiating who will give up what, whether giving up candy is "hard" enough, and whether cheese would be considered a processed food), it  occurred to me that this idea of voluntary abstinence is a valuable exercise (not to mention a second chance at those New Year's resolutions —  with a higher likelihood of success thanks to the short-term nature of Lent) and that maybe it should be embraced by nonbelievers as well. It's always a bit of a struggle — hey, what a concept — and I've learned some interesting things about myself during Lent.
Anyway, I had big plans to write a high-minded piece on the subject. But I wasn't really sure where I was going with it — maybe a list of things I've learned, such as that I don't mind not eating meat and that going to the grocery store is one of my ideas of fun (one that I missed sorely the year I gave up all shopping)? Maybe a plea for others to consider slipping out of over-consumption's shadow for 40 days? Wow, things were getting a little heavy when my daughter came up and asked me what I was doing. I mumbled something about "notes about Lent," and she said, "Ooh, I love lentils!"  Which of course made me chuckle. And then it made me think of a new recipe I love, a warm lentil salad that, now that I think of it, would be a great thing to eat during Lent (or anytime).
So, yes it's Lent. But that's probably all you need to hear about that. Instead, here is a recipe I think you'll really like.
I've had a rocky relationship with lentils. During the 90s, lentil soup was the rage, and usually it was gritty just okay tasting at best. Then a few years back, I spent some time in a part of Asia where the entire diet is basically lentils. After that trip I thought I would never eat another one. Well, Melissa Clark's Red Lentil Soup with Lemon cured me of that, and now I've been making up for lost time (and lentils). Lentils are really, really good for you. They're high in protein and fiber while being very low in fat. Plus, I just love natural whole foods that are so easy to cook. Lentils are the only legume that you don't have to soak,  just simmer in water for about 20 minutes.
This is my current favorite way to eat lentils, and it also fits the bill for simple Lenten eating. In fact it's one of those things that sounds too simple to be anything special. But trust me, this is incredible (a word I don't use often, especially when referring to salad). I've been a bit obsessed with celery recently — maybe the world's most under-appreciated vegetable — and I think I might be on to something; the easy celery salad I included on last week's REAL LIFE Meal Plan was a huge hit with subscribers. With the addition of lentils, this salad makes a great side dish or light lunch. I ate it today, and it almost made up for the lack of chocolate on Valentine's Day.
Warm Lentil Salad with Celery & Lemon-Parsley Vinaigrette
(This makes 4 small side portions; I'd double this for sure.)
Ingredients
1 cup lentils (any variety will work, although I especially love the green Puy or French lentils)
Kosher Salt
3-4 organic celery stalks, chopped, plus some of the inner leaves if you have them
1/4 cup shredded Parmesan or other hard, aged cheese
For the dressing:
Juice of 1/2 lemon (about 1 tbs.)
3 tbs. extra virgin olive oil
1 clove garlic, finely minced
1 tsp. dried parsley or about 1/4 cup fresh (finely chopped)
Salt & pepper
Put the lentils and about 2 cups of water in a saucepan, sprinkle with a pinch of salt, and bring to a boil. Reduce heat, and simmer until lentils are cooked, about 20 minutes (you can also add 1/4 cup chicken broth to the cooking water if you happen to have it). Season with salt & pepper to taste, drain in a fine colander. While the lentils are cooking, chop the celery and put in a bowl. To make the dressing, put all ingredients in a jar with a tight-fitting lid and shake well. Pour the dressing over the celery in the bowl. When the lentils are cooked and drained, spoon them into the bowl with the celery and dressing. Add the cheese and toss to combine. Sprinkle with salt & pepper to taste. Devour.
How do you like Real Life Delicious' facelift?
I hope you'll spend some time checking out the site's
new features, and check back often, as I am busy updating
and adding lots of information and programs!