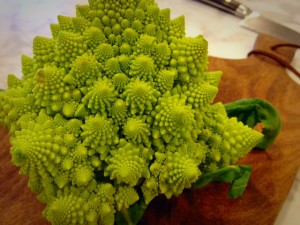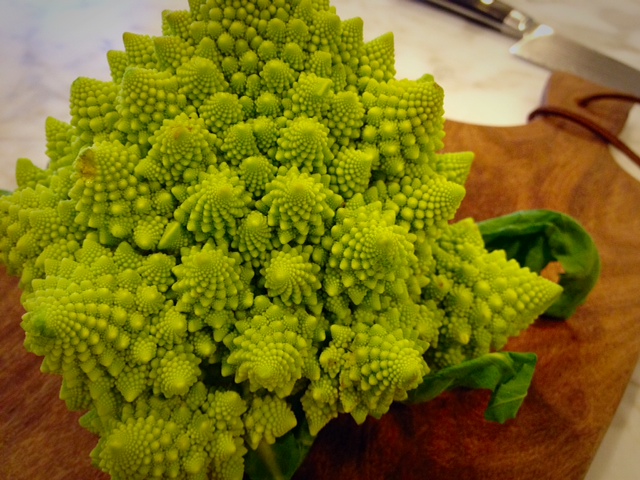 Happy new year! I hope you all enjoyed every last sugar cookie, glass of bubbly, and slice of prime rib the holidays served you. I know I sure did.
But now it's January. My New Year's resolution is simple this year: Eat more vegetables than anything else. It seems like this should be easy for me because I really do love vegetables, but as you all know it's actually a challenge (even for veggie lovers) to eat a whole lot of them. Peeling carrots and trimming Brussels sprouts requires a bit more work than a grabbing handful of almonds or a tortilla and slice of cheese.
I should back up a little though and explain why I'm on this veggie kick all of a sudden. In the past few months, I read a lot of books about health and nutrition — including Grain Brain: The Surprising Truth About Wheat, Carbs, and Sugar—Your Brain's Silent Killers by David Perlmutter, The Big Fat Surprise: Why Butter, Meat, and Cheese Belong in a Healthy Diet by Nina Teicholz, and Foodist: Using Real Food and Real Science to Lose Weight Without Dieting by Darya Pino Rose, Ph.D. — and honestly I got a little overwhelmed and frustrated by the conflicting information and advice. But the one thing just about every expert seems to agree on is that vegetables are good for us. Really good for us.
So, instead of giving up anything (except chocolate Santas — those are SO gone), I'm just going to make sure that whatever else I eat (healthy, lean meats, fruit, organic dairy, and even — egads — the odd bowl of pasta), I will eat more vegetables.
You can imagine my excitement then when I discovered an entirely new vegetable. I mean, how often do you see something at the grocery store that you've never seen before? And for me and Romanesco, it was love at first sight. Described as a "fractal cauliflower" for its beautiful spiral shape, Romanesco is from Italy and tastes like a milder, slightly nuttier cauliflower. The Italians love to eat it steamed with vinaigrette, which I'm sure would be lovely, but since I'm obsessed with roasting vegetables, I tried it that way instead. And now, three weeks later, I've eaten it so many times I lost count. I highly recommend picking one up if you see it at the market.
The kids think Romanesco looks like something you might see on the way to Solla Sollew, but they eat it as willingly as they eat most vegetables. Which is to say, they do not wrinkle their noses too much. Here's how to make it.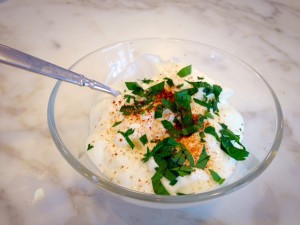 Roasted Romanesco with Herb-Yogurt Sauce 
Ingredients
1 head Romanesco
3 tbs. olive oil
Salt & pepper
1/2 cup plain Greek yogurt (not nonfat)
1-2 sprigs fresh Italian flat-leaf parsley
1 clove garlic
Pinch Harissa or paprika
Preheat the oven to 375 degrees. Wash the Romanesco and turn it upside down on a cutting board. Using a large knife, begin cutting the florets from the main stalk. Continue cutting until all florets are removed. At this point you can cut the larger florets in half if you like your roasted vegetables to be uniformly cooked, but I left most of them alone because I think they're so pretty. Put in a roasting dish and toss with olive oil and salt & pepper. Roast, stirring occasionally for 25-30 mins., until florets are slightly browned (they will still be crunchy and firm). While Romanesco is in the oven, finely mince the parsley and garlic, and stir it into the yogurt along with salt & pepper to taste. Add a pinch of Harissa or paprika and stir again. Transfer cooked Romanesco to a serving dish and spoon the yogurt sauce on top.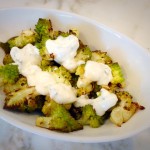 And since I'm eating more vegetables than anything else, I'll probably be writing about them more than anything else, too. So stay tuned for more lots more veggie recipes on this blog and an all-veg cooking class later this month!