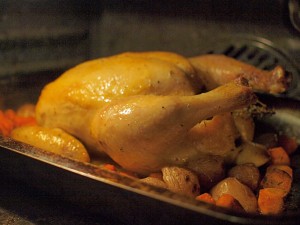 Can you believe it's already December 21st? Where the heck did this month go? I had planned a big holiday gift guide post for last Friday (while you presumably would still have had time to shop), but with the tragic events that happened that day, I just couldn't write it. Like just about everyone else, I haven't been able to do much besides cry and hug my kids as tightly as possible. I can't make sense of the events in Connecticut and can only offer my heartfelt condolences and prayers.
It also occurred to me that you probably have better things to do, especially if you're still shopping, than read blog posts about shopping. Just in case you're at a loss though, I've got a brief rundown of ideas, plus something really exciting and new that I'll be offering in the New Year.
For obvious reasons, I like to give gifts that inspire people to cook. For kitchen inspiration, there's nothing I love more than a beautiful, new cookbook, and I have two on my own list this year: The Smitten Kitchen Cookbook and the seriously drool-worthy What Katie Ate. As an ardent fan of cooking with cast iron, I also suggest introducing it to your friends and loved ones who may not yet have been converted from chemical-coated nonstick. This Lodge skillet set is inexpensive, and I can imagine most people who receive it will end up leaving it on their cook-top because they use it every single day like I do (plus, it's too heavy to put away). If you're a nonstick diehard, check out eco-friendly Scanpans, although these will set you back a bit more.
I would also suggest giving the experience of cooking classes — either one of mine, which will be starting up again regularly in the New Year, or maybe a culinary date-night for a cute couple on your list (I'm more than happy to make and email a last-minute gift certificate for anyone who wants one, just contact me before Monday, Dec. 24.). It's always fun to receive fancy spice assortments that you maybe wouldn't buy yourself, and I know a few people who will probably be craving a traditional sweet treat during the dark months ahead (Kringles are amazing and they freeze well, too).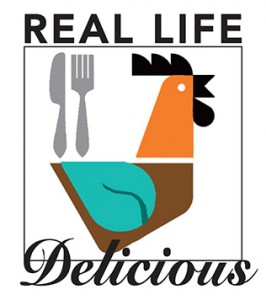 If it's you that you'd like to inspire — maybe you're in a dinner rut and have gotten to the point where you dread even thinking about cooking, or maybe you find yourself ordering takeout more often that you'd like — I have something even better than pans and pretty cookbooks to offer. My new REAL LIFE Meal Plan is a simple and delicious answer to the dreaded "What are we going to do for dinner?" conversation. Beginning in January, you can have these weekly plans, which include 4 meals plus complete shopping and pantry lists, delivered right to your inbox! It's the perfect way to reboot your family's eating habits in the New Year.
Obviously, the REAL LIFE Meal Plan makes a great last-minute holiday gift, too!
Click here for more lots more information and to sign up for a year of cooking organization and inspiration.
More than anything, I hope this holiday brings you peace, joy, piles of sugar cookies, a dusting of fresh snow, cozy PJs, and lots of good smells coming from your kitchen! Merry everything!